Commercial Outdoor Living Spaces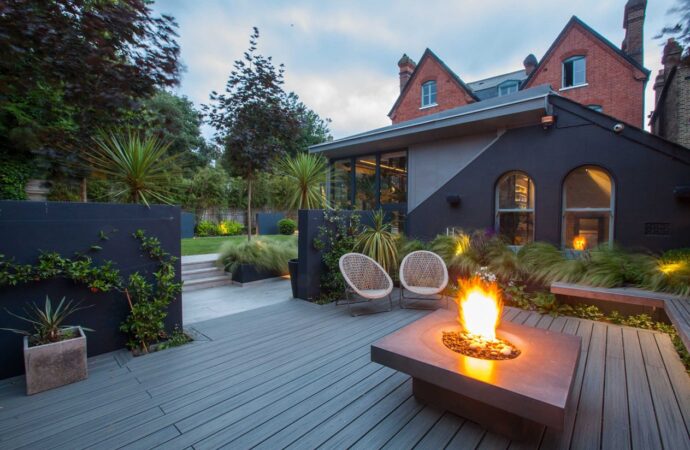 When you don't have a business, company, or commercial property, you wish you had so you could earn money and have something on your own. However, when you have it, sometimes you wish you didn't.
I know, it sounds contradictory, but having a commercial property is a lot of work and there will be times where the responsibilities and things to do will overcome us. Besides, we have to keep many things in mind in order to make our business successful and make sure that the property itself is doing its part by attracting people with just its appearance.
This is probably something you never thought about, which is enhancing the appearance of your property. Don't worry, many people don't pay enough attention to the beauty of their properties when they think about business. However, now that you know it, I hope you start doing it like… now.
That being said, remember that your indoors are important, but you can't forget about something I live to call a "cover letter": you're outdoors.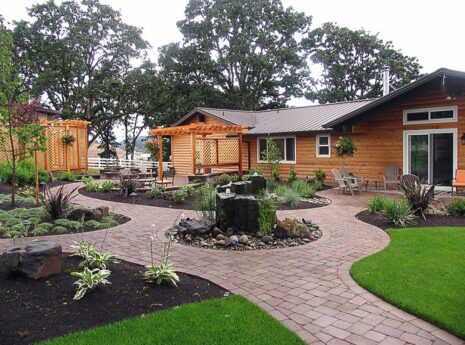 If you think a bit about it, what's the first area your clients or people, in general, will see? You outdoors for sure!
Therefore, you should try to pay more attention to this area of your property and do your best to enhance its appearance. The best part is that this process is quite fun and allows you to play with the entire appearance of the property.
Now, keep in mind that designing outdoor living spaces isn't as easy as it seems. Actually, you will need some help, especially since we're talking about commercial property.
You won't be able to blend every single feature or know which ones are essentials and which features are going to be installed just because you like them. Believe me, you need to think about the priorities first.
This is the main reason why I suggest you employ a company or professional that can help you with the entire design and installation of every single feature.
In Irving, you will be able to find several companies that offer this service. However, make sure to contact and compare a few ones before employing one.
Irving Landscape Designs & Outdoor Living Areas is one of the best companies in the city with well trained and equipped professionals. Our team of experts will make sure that every single feature is in place and blends well with the rest of the design of your outdoors.
You can count on us if you need to design a commercial outdoor living space and make sure that it attracts clients and brings attention to your business.
If you need any of these services, feel free to contact us at Irving landscape design & outdoor living areas. Our team will provide you with the best services under these categories;
There are so many areas or regions where we offer these services with most of them being cities. However, if you need any of these services, you need to contact us. The list below comprises the areas where we offer these services.
Feel free to place your order and receive your free quotation now!