Patio Design & Installation


When someone asks me what's my favorite part of my home, I answer every single time that it is the patio I took the time to design and install.
Many people are surprised by the fact that a patio needs to be installed because they usually assume that it is included when you get a property with an outdoor area.
If you think a bit about it, you will notice that you only have space, but there's probably nothing on it, at least most of the time. This means that you have to come with an idea for your outdoors and believe me, a patio is probably the best one you can have.
Most people will tell you that they don't want to spend money on such a thing because they don't feel like they will enjoy it. I respect everyone's opinion, but they won't be able to enjoy it until they have it.
A patio is one of those things that you think you won't enjoy or like, but when you have it, you start to understand that you were missing it all this time.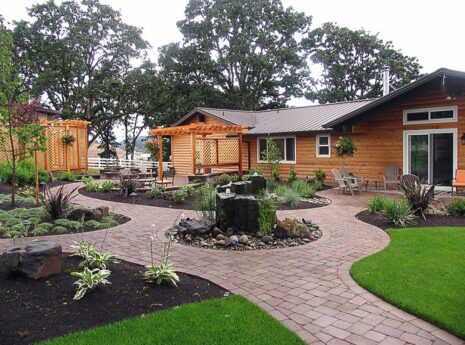 Therefore, I recommend you to give it a try or at least, find a property that has a patio where you can spend some time and be able to decide if you want it or not.
Now, going back to the fact that you have to design it and install it, yes, you have to go through this and the reason is quite simple: you need to make sure that the features you want are installed and the style of your patio meets your expectative.
Therefore, you really need some help to make sure that everything looks amazing. Employing a company is always the best option regardless of what many people will tell you about doing it yourself.
Irving Landscape Designs & Outdoor Living Areas is a top company in the city that has the best professionals. If you need help with a patio or any other feature or design for an outdoor space, make sure to contact us.
We can take care of the entire patio design and installation. All you have to do is to contact us now and tell us everything you want to achieve and expect from your outdoors. 
Feel free to call us or send us an email or message via our website anytime.
There are so many areas or regions where we offer these services with most of them being cities. However, if you need any of these services, you need to contact us. The list below comprises the areas where we offer these services.
Feel free to place your order and receive your free quotation now!