Residential Outdoor Living Spaces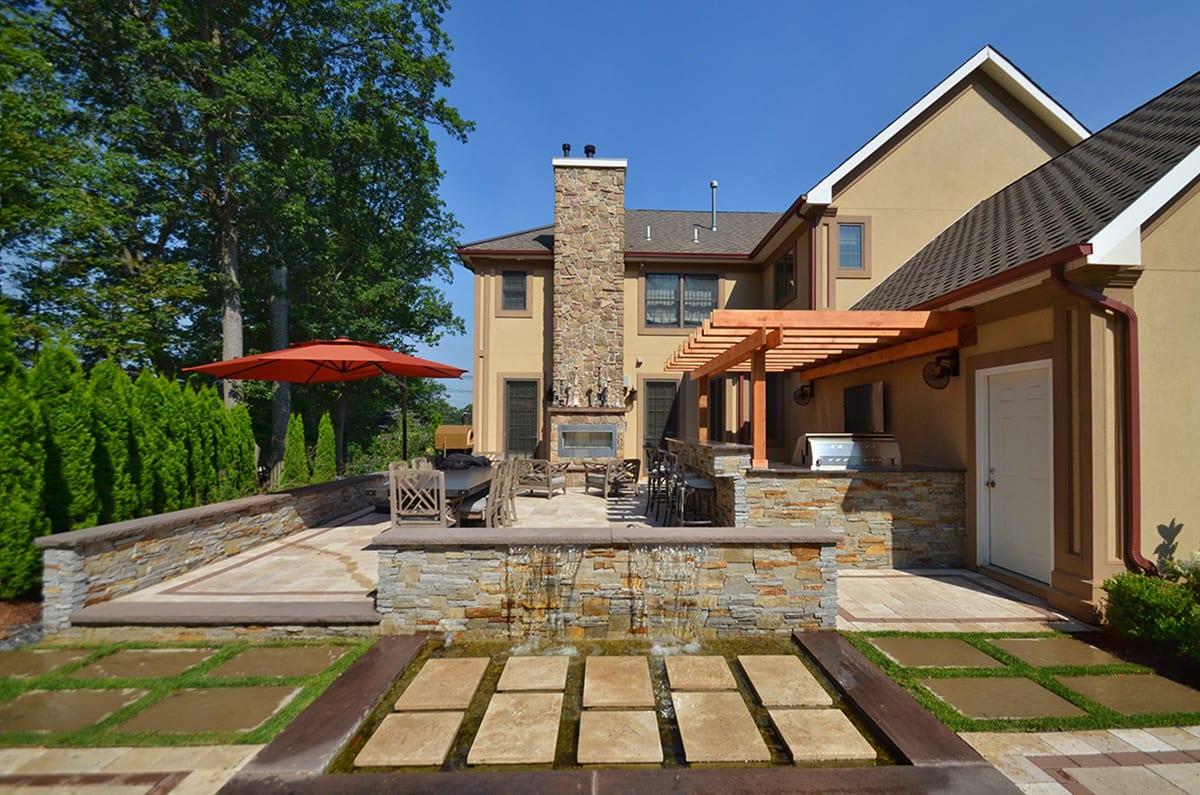 It's hard to make sure that your home looks amazing all the time, I get that, I also have a residential property after all. However, it isn't impossible.
If you think that your property could look much better but you don't know what to do, it's probably because you're missing and obvious area of your property: your outdoors.
Most people pay attention to the indoors and forget all the time to dedicate more time to their outdoor spaces. I know, you probably think that you won't be using your outdoors as much as your indoors but that's because you don't actually have a space where you can say you will spend some time or a few hours and enjoy it.
However, if you get the space, believe me, you won't want to know about your indoors anymore.
That being said, an outdoor living space allows you to spend some time outdoors without having to worry about the climate and be able to do more things than just having to stay indoors, sitting on the couch and watching only TV shows.
If you aren't a fan of outdoor activities, don't worry, you can even do what you like outdoors if you have the right features installed. The idea of an outdoor space is that you design it and install everything you want as long as you can do it and goes well with the entire style of the space.
Now, designing a space like this takes more time and effort than what most people think. Of course, you will need money, but this fact is actually the opposite of what people think as well: designing and creating an outdoor space isn't as expensive as it seems.
Therefore, don't be afraid of doing it, especially because you will be able to attract more people and bring attention to your property by enhancing your outdoors and designing a new space.
If you want to make sure that your space is well-designed and installed, make sure to employ a company that can go to your property, assess it and put everything in place.
Most people think that they can handle this task by themselves, but end up spending more money than necessary and the results are far from what they expected or wanted to achieve.

If you live in Irving, Texas, you won't have to worry about finding a good company or professional. If you want the best results, contact Irving Landscape Designs & Outdoor Living Areas. Our company has been in this business for a very long time and we guarantee the best residential outdoor living spaces thanks to our well trained and experienced professionals.
Contact us now and we will take care of everything for you.
If you need any of these services, feel free to contact us at Irving landscape design & outdoor living areas.  Our team will provide you with the best services under these categories;
There are so many areas or regions where we offer these services with most of them being cities. However, if you need any of these services, you need to contact us. The list below comprises of the areas where we offer these services.
Feel free to place your order and receive your free quotation now!