Outdoor Fireplaces & Fire Pits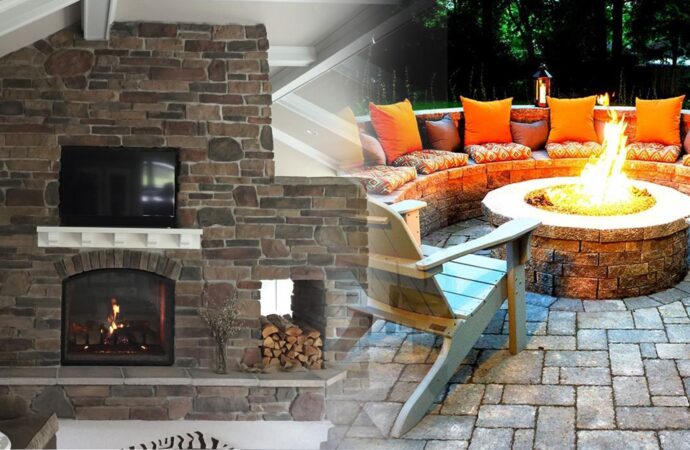 Some people love spending time outdoors, do you consider one of them? If you do, you're probably worried about spending time outside when it is winter or the day is very cold, that's completely normal.
However, have you thought about installing a feature that can allow you to also enjoy cold days outdoors? I'm sure you haven't.
The beauty of the outdoors is that you can be artistic and have all the images you want when designing it. This means that you can basically install anything you want, but don't forget to make sure that everything looks good and blends perfectly.
That being said, a fireplace or fire pit is an amazing feature you should consider having if you want to roast some marshmallows or simply spend time outdoors without having to worry about the cold weather.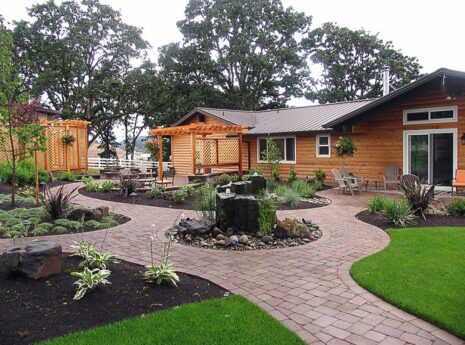 Many people think that it is easy to just start some fire when they are outdoors, but this is quite difficult and not comfortable at all. You can install a fire pit! It is going to be easier and more appealing so you can keep having your outdoor area well-designed and installed.
Now, having a fire pit or fireplace isn't as simple as it sounds. Don't get me wrong, it won't take you a lot of effort or time, but you need to make sure that you design it correctly and of course, it is well-installed if you want it to work properly and look amazing at the same time.
Don't hesitate to look or ask for some help with this task. Actually, it is the best idea. You should try to find someone who can lend you a hand or two with this feature if you don't want to ruin your landscape or outdoor design in the process.
Irving Landscape Designs & Outdoor Living Areas is a top company in the city that has the best materials and professionals to install a beautiful fire pit or fireplace for your property. You can contact us if you need help with this and any other feature of your outdoors.
Make sure to contact us if you also require some help with the entire landscape or want us to design it for you. 
We can handle anything that is related to this area of the property, so don't hesitate to call us, send an email or request a free quotation via our website.
There are so many areas or regions where we offer these services with most of them being cities. However, if you need any of these services, you need to contact us. The list below comprises the areas where we offer these services.
Feel free to place your order and receive your free quotation now!